2023 GRANDSTAND ADMISSION
NO MAIN GATE ADMISSION
Grandstand Admission will be collected as you enter the grandstand for these performances.
The Jefferson County Fair Board will endeaver to protect participants from injury.
THE JEFFERSON COUNTY FAIR WILL NOT BE RESPONSIBLE FOR ANY ACCIDENT, DAMAGE OR LOSS.
Grandstand Ages 12 – Adult: $10
Grandstand Ages 5 – 11: $5
Pit Gate: $20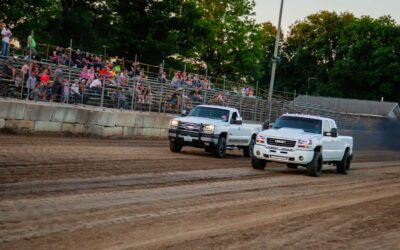 THURSDAY, JUNE 22nd Come watch this head-to-head competition on the dirt track! See cars, 4×4, trucks, and more. come and cheer on your favorites.
read more